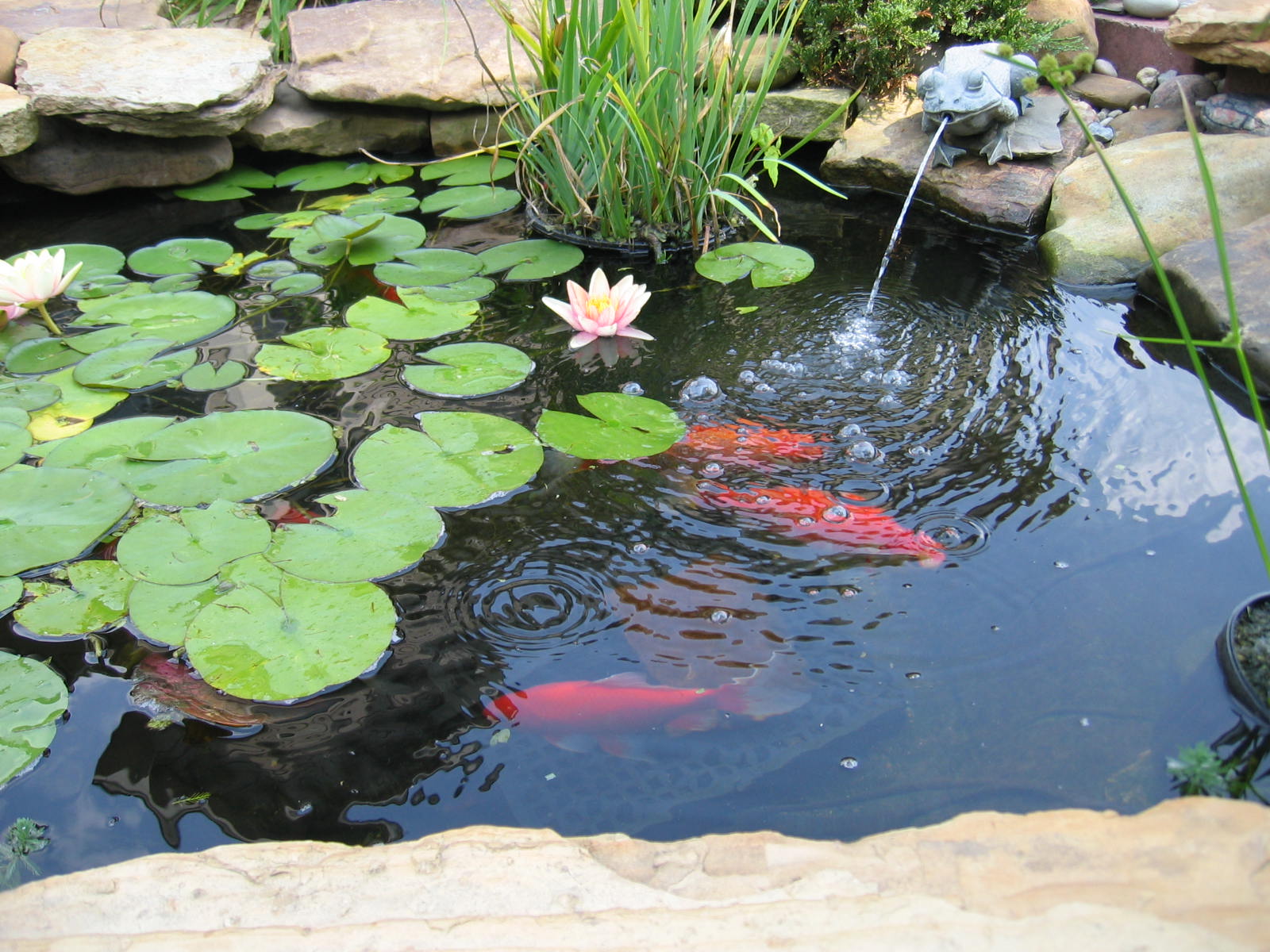 How do I get you guys to build us a pond? Where should we build it at? Which way should the waterfall be facing? There are many questions about the process of building a pond. Once initial contact has been made, someone here at Backyard Blessings would visit you and your property and start the estimation process. We build water features to your taste and how you would want to see it in your yard. When deciding where you would want to build it, we need to figure out where do you spend the most time outside and what kind of water feature you want? On your porch? On the deck? Out by the fire pit? A pond? A pond less waterfall? This indicates where you would get the most enjoyment out of your water feature and also what kind of water feature. Some folks already know exactly where they want their pond to go and we will customize to their design.
Once we have the spot, the next step is to find out where you want to see and hear your waterfall. Many times, people want the waterfall facing the house so they can enjoy the waterfall from inside. We can angle it where you could see it from the kitchen window and also the dining room table if feasible. Some customers know exactly the angle they want to see the waterfall and we will customize to their design. It's good for potential pond owners to do a little homework on waterfalls. There are plenty of different ways in making the waterfall look. Once decided, we can then choose what kind of stones you would like to see shape your pond. Homework again, would be ideal, or you can come visit our shop and check out our selection yourselves! Once we've concluded all of the information, we start the process of numbers and the EST itself.
Here at Backyard Blessings, we believe efficiency is key in having a healthy, running pond. Meaning, having top end products to prevent future headaches. We do, however, adjust and customize to your financial needs. So if having a skimmer box tops your EST off too much for your finances, then we will try and come up with the next best thing that will accompany your budget. That's just one of a handful of possibilities. So if the financial aspect of a pond is what's keeping you from having one, we urge you to just play with the idea that we will try our hardest to work with you!