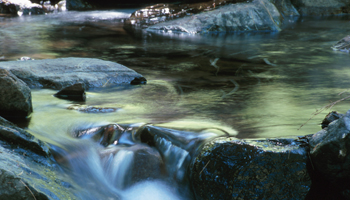 Winter is hopefully gone for us here in Indiana, and for us pond owners this is a special time. The fish are starting to be active again, the plants will soon be growing, and new life returns to our environment. With all of this new life springing up, we have 7 important tips to help you:
Your pond will start growing algae, so if you have good algae product remaining, go ahead and use it. If not, or yours has gone bad (left outside for the winter, etc..) then order some new products from us.
Make sure a pond pump or aerator is running to keep the fish healthy, especially as water temps start to rise.
Set a day for spring pond cleaning. We at Backyard Blessings like to schedule pond cleanings at the beginning of March and go through mid May. The earlier the better! Spaces fill up fast so if you want on our schedule please call now to reserve your spot. 317-899-5459
Do NOT feed your fish yet…even though they may try and convince you they are hungry, they will not be ready for feeding until water temp is at least 50 degrees. And when you start feeding, just give them small amounts of food and slowly increase the amount of feed throughout March and April.
Beware of the predators (especially blue heron). Now is when a lot of prized pond fish get taken because the fish are a little sluggish from the winter. Keep a close eye on your pond, and if you have a decoy, make sure it is visible. If you need a decoy please contact us.
Our retail store re-opens on March 19th. We have a beautiful selection of new koi. We also continue to expand our new product line, featuring a new selection of pond pumps, aerators, and pond treatment products. If you need anything before March 19th, please call us, and/or set an appointment so that we can help meet your needs.
Enjoy!